A summer glow, whatever the weather
Got a big night out planned? Maybe you're going on holiday and want to be beach-ready with a nice healthy glow? You can be proud of your tan whatever time of year with our expert spray tanning services.
You don't need to worry about being too dark, streaky or patchy. We'll match your skin tone and achieve your desired colour for the most natural-looking spray tan.
Pricing from £20 per session
Quality tanning products:
Vita Liberata
Vita Liberata is an organic spray tan which is 100% non-toxic. It also contains perfect fade technology which means the tan never goes patchy; it slowly fades until it is no longer there. This tan creates a perfect natural sun-kissed look. This tan is loved by celebrities such as Kelly Brook! It comes in three colours: light, medium and dark, meaning that there is something for everyone.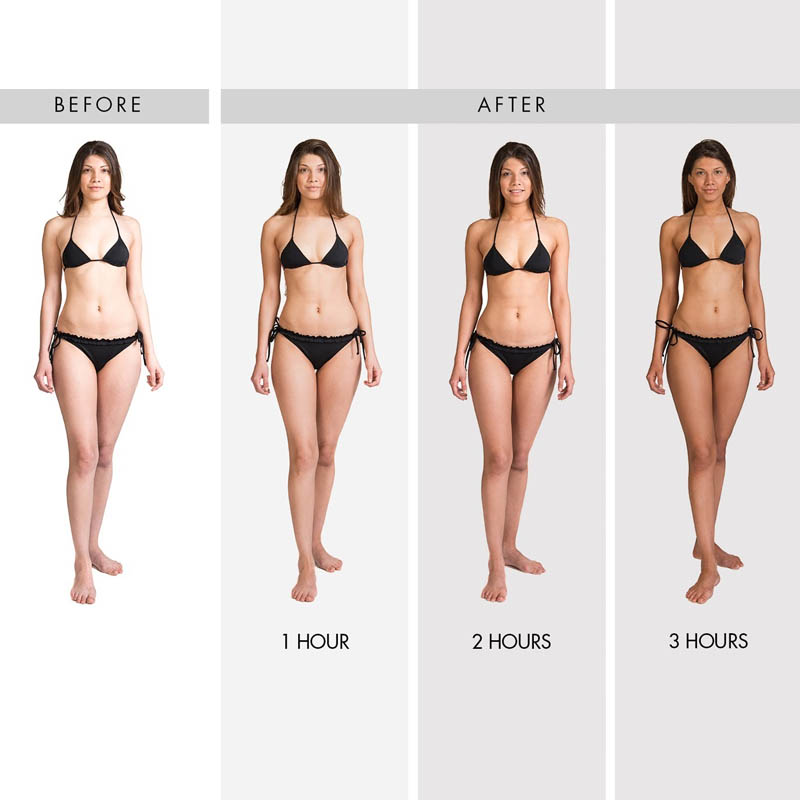 Fake Bake
If you're short of time, choose Fake Bake 60 Minutes, which is a tan that develops in one to three hours meaning you don't have the nasty drying time. We also offer Fake Bake Gold which is a tan full of antioxidants and gives a dark colour.
"Lovely girls, friendly and helpful. Would definitely recommend!"
Katherine Torrance (via Facebook)
"Great gel manicure today...brilliant service too thanks ladies"
"Love my LVL lashes, thanks so much. The salon's looking lovely"
"Professional, affordable and excellent customer service."
"Highly recommend Abby, she's lovely & her treatments are brilliant"
"Great salon and treatments. Always pleased with what Abby does!"
"Another fab treatment! Thanks I'm all holiday ready now!!"